Special Occasions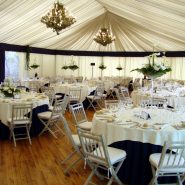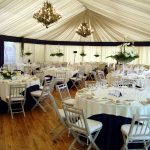 Are you planning a garden party, charity event, a ball or simply want somewhere different to entertain friends?
If so, Marquees and Events can provide you with the venue in the form of a marquee.
We'll help to add a little of something unique, making your function a success.
Whether you need hard flooring or carpets, heating, luxury toilet units or even wooden entrance doors you will find it all here.
Versatile Marquees for Special Occasions
We have a very flexible service; you can choose the size and style – we will provide you with all of the advice if you need it. The versatility of marquees means that they can be entirely functional, warm and comfortable so that your guests can enjoy your special occasion just the way you planned it.
Turn your special occasion into a memorable experience for all.